This one came up on my Kindle Unlimited list so I decided to give it a try. Matthew Mather's CyberStorm
is an interesting look at how a few friends struggle to cope with the miscommunication, the misdirection, and the problems that come when the fragile nature of our current system are exploited, causing the entire thing to crash. It also deals with the individual perspective of living through the CyberStorm and what it means for people and how it would impact day-to-day life in New York City.
Overall, it's a good book. The pacing is okay. However, the characters are a bit flat. Chuck is the uni-dimensional envisioning of a doomsday prepper from the point of view of an urbanite who has never really sat down and actually spoken with one for more than a few hours. The philosophies and the way Mather tries to resolve them are believable conversations (shouting matches between the characters, really) but do little to advance the characters' development and frequently seem to be just another way of putting down Chuck (and non-North Easterners in general). I did like the interplay with the main character (Mike) and Richard via Mike's wife (who is the least likable character in the book). However, the vegan couple and the scenes involving them were just…pointless. Vegans would die very quickly if they clung to their veganism during a cyberstorm and the "side step" used the final time they're encountered is pure sophistry.
I liked how the second half of the book ran with the establishing of a mesh-net, the real-life individual consequences of the "fog of war" phenomenon and the whole "misleading vividness" played out regarding what Mike thinks he sees during his first trip for help. I also like how the person who wound up being the Big Hero wasn't one of the central characters of the story or a big player in the universe to begin with.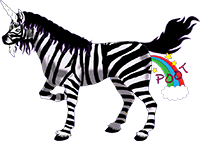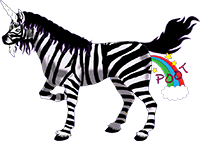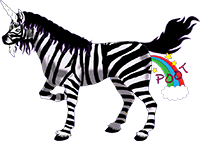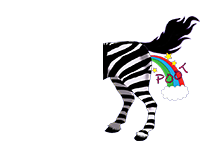 Three and a half rainbow farting zebricorns. CyberStorm
is a good cyberthriller but it's not A Canticle for Leibowitz
— G.K.
Please follow and like us: