In light of a semi-serious comment I made on Facebook earlier about my latest stories tending to build worlds where humans don't exist, I thought that this would be a great time to start posting about world building in general. I've been told that my world building and alt-history worlds tends to be my strongest suit as a writer. I also read a lot of fiction that attempts various world building schemes and are not as successful as they could be if they used methods akin to what I do without much thought.
So, what is world building? Well, I'm sure that there's some fancy-ass dictionary term defining it but I tend to ignore that crap. World building, to me, means building a world to work the way you need it to in order to tell an interesting story. In order to do this, though, you have to sit down and ask yourself a few questions before you start writing. Below are some of the first questions you should consider.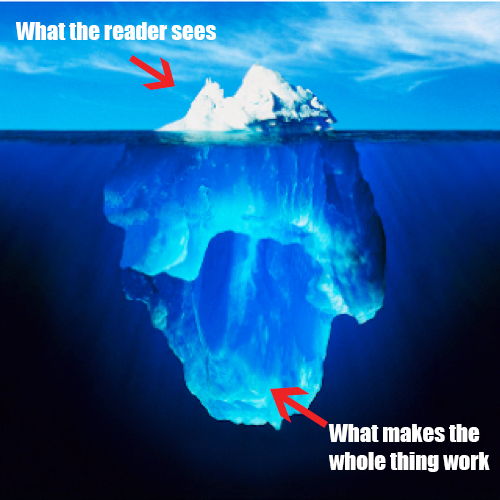 Sci-fi, hard sci-fi, fantasy, or a mix of them?

Is your story about a far-future civilization? Is it about an advanced race of mortals (notice I don't say "humanoids") who have technology most of us haven't even imagined in our wildest dreams? If so, then your world building will be a lot different than someone who is planning a story set in a world with only a pre-Industrial technological level.

What is my opening salvo?

Are you writing about a group of plucky young mortals who are going to overthrow an oppressive system? Are you writing about a planet about to be destroyed? Is your world about to undergo a major war between Good and Evil? All of these will have very different backstories to give rise to the current history in your setting. You'll have to think about where the oppressive system came from or what is going to cause planetary destruction (and it's harder to destroy a planet than you think). What defines "Good" and "Evil" in your world and why?

Will I be relying on or avoiding deus ex machina?

Some stories simply will not work without a deus ex solution. That doesn't make them bad stories — hell, look at Doctor Who! — but it does mean that if you take away the deus ex, the story fails. Most writers tend to avoid relying on such things and get irritated when their worlds' internal logic won't let them get to the particular point Q they need to be at without a deus ex machina. Writers who find themselves painted into that particular corner need to go back and examine the foundations of their world. Usually, if you hit that point, you've done something silly such as assume that your world and your mortals must follow Earth and human logic.

That's crap. I'm working on a story about quasi-sixth dimensional mortals. Sure, they have humanoid bodies but they also have senses humanity couldn't dream itself up ever because humanity can't visualize a tesseract without getting a collective nosebleed. Their technology and the ways in which they interact and interface with it resemble ours almost not at all. They also don't follow our human logic. Why should they? They are not bloody human! Instead, I'm making their society internally consistent with itself. Sure, they have emotions, goals, and ambitions that us poor quasi-fourth humans can sympathize and empathize with. Still, they ain't human.

What is magic like in my world?

Yes, you do ask yourself this even if you're writing the hardest of the hard science fiction. Technology is magic that works within our laws of physics. If you doubt that, consider for a moment what would happen to the poor sod who fell into a wormhole that spit him out in 1387 AD London and who happened to have a flashlight with him. Yep — he'd be considered a witch because, even though a flashlight is technology (and rather simple tech at that), it's magic to someone from seven centuries ago.
Once you've asked and answered these questions, you're ready for some of the more advanced stuff such as considering your world's mythos, its history, societies, economics (and yes, even a world that would give Marx a hard-on has economics), climate, weather patterns, and the rest. We'll get into those things next week, though, because otherwise I'll be here until March writing this post.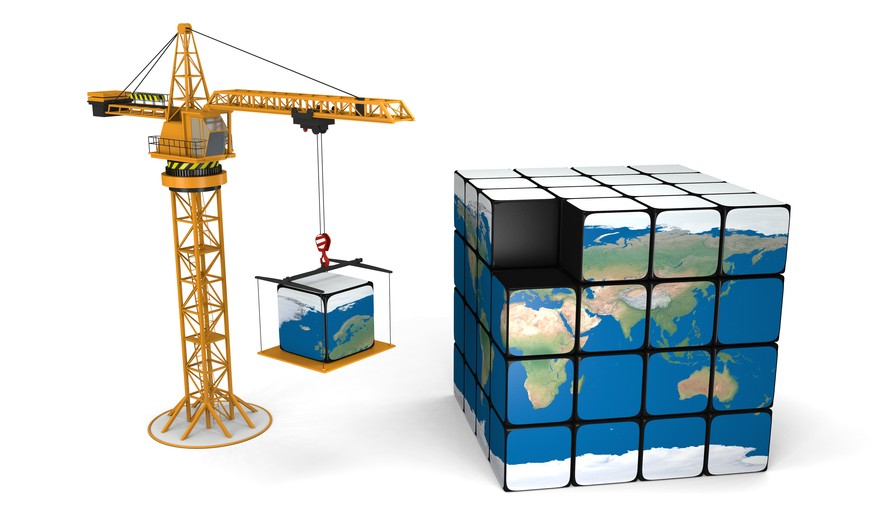 Do you have any questions or see anything I missed? If so, hit me up here or on Facebook and I'll see what I can do!
— G.K.
Please follow and like us: