If you, like me, have gotten a bit sick and tired of the constant "you must not think this" and "you must never say this" and "never offend anyone anywhere — no matter what" that permeates most of modern sci-fi, you've probably been looking for a good bit of satire to help you cleanse your palette. That's where Forbidden Thoughts comes in.
Frankly, it's hilarious. This compendium of short stories takes most of the silliness that has taken over our society from the Snowflake Generation and ramps it up to eleven. Anyone who isn't a devoted member of the TrueFen will love this book. Anyone who is a devoted member of the TrueFen will think that the writers are insane and honestly believe that TrueFen think that unqualified people should be granted highly skilled jobs just to tick off the Diversity Checklist or that mothers should be able to kill their kids up to adolescence. To borrow a favorite saying of His Most Illustrious President, let me be clear — no one thinks that aside from the extreme morons on the far, far, so-far-as-to-almost-have-looped-around-to-the-left Right. However, good satire often does take the most extreme possible view and make mock of it. That's fine in fiction even when it'd be fallacious in a debate (it's the Strawman and/or reductio ad absurdum).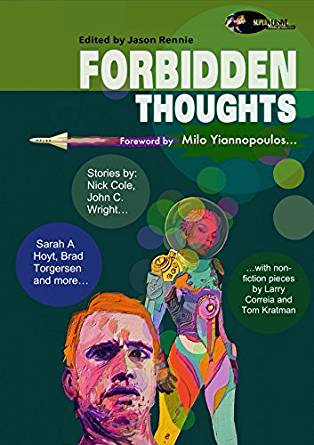 At any rate, if you're looking for something that is funny, satirical, and is a damned good read, then Forbidden Thoughts is the book for you! Four out of five rainbow-farting zebricorns!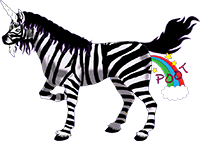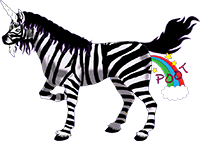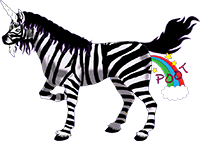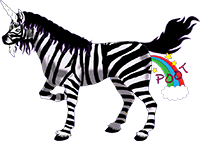 — G.K.
Please follow and like us: