Yes, Virginia, there are some common universal traits that go across every culture, every religion, and every civilization in human history. These are things that are so ingrained into us that we will tend to obey them without thought whether our skin is as pale as an alba blossom or dark as pitch, whether Dr. House would call us danglers or say that our genitals are aesthetically pleasing, or even which particular deity we do or do not pray to when we're in the foxhole with a grenade sans pin.
Some of these are taboos that we don't even really have to think about: don't have sex with your kids, your parents, or your siblings (and stfu about the pharaohs because that's the sole exception I can find that was practiced with regularity). Don't kill your immediate family. There is a mystical being watching you so nothing you do is perfectly hidden and if you make this being mad, things will go bad for you. Other universals have to do strictly with the fact that, on average, males and females are different in a biochemical sense. Social differentiation tends to follow this biochemical lines where men in tribal to late-Industrial societies tackle jobs that require use of their raw strength while women tend to go for jobs that maximize their dexterity and are within their (somewhat lesser) raw strength (and believe me, it takes some serious strength to be a farm wife. Most of those ladies could probably bench-press and dead-lift more than an Army Ranger today!) You don't see a lot of women in African tribes running out on the savanna chucking spears at antelope and you don't see a lot of men sewing altar cloths or weaving rugs.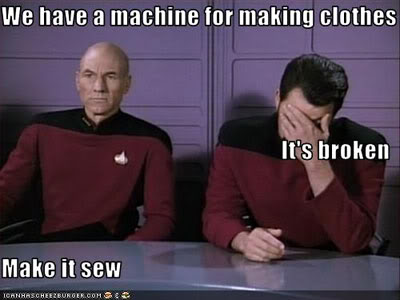 So, those are the general universals. That doesn't mean you have to use them in your story. Instead, look at them. What are they? Two of them are "don't screw with your family" and one is "there is something beyond you." Finally, the physical differences simply say "if there are differences, society will tend to do its best to find a way to make maximum use of it; if you want everyone to be identical and interchangeable, society will treat them as such but you had better be prepared for real equality in this case and not the cobbled-together crap we have right now."
I've seen the last one turned on its head. Probably the most well-known example is the society on Angel I in Star Trek: The Next Generation. This is a world where women evolved to be larger and stronger and men were shorter and more dexterous. Another example is from the Wheel of Time where, since men who channel go insane, women have generally played a larger role in both channeling societies (the Wise Ones, the Windfinders, sul'dam and damane, the Ayyad, and the Aes Sedai) and in ruling in general (Randland runs heavily towards queens since there's always a risk that any given man could turn out to be a channeler — especially if he's from a bloodline that has practiced cousin-marriage). This works out to the entire civilization tending to trust women before men.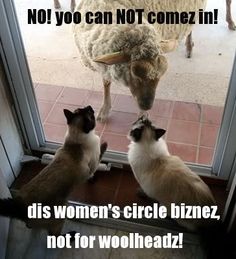 In economics, there are also some universals. I have yet to find a religion that says "ya know what, if your neighbor has something, it's cool to beat the shite out of him and take it." Since religion tends to be the first highly-developed aspect of human culture (even government tends to stem from religion early on), yes, religious views of trade and ownership are important. We can see that there are several religions that out-right forbid things like interest on loans or that regulate, quite strictly, who can be charged interest and how much can be levied. Religions also develop and under-gird most early tax systems (tithing, for instance). However, every religion that I have been able to find has established that trade has to be somewhat voluntary and that equal value has to be exchanged. Yes, yes, religions also teach that a bounty is to be spread around and that the poor should be given charity — usually that stuff comes from the institution itself using the wealth it has taxed (or tithed) from its followers. This giving is generally voluntary (meaning that there's no punishment beyond shunning for failure to do so). So, when setting up an economy that is more advanced than bartering, you might want to consider what particular universals you're going to have and where they'll stem from.
Don't you dare judge me over the kinds of things I store in my brain.
Economics is one place where gaming things out can either be an eye-opener or can drive you stark-raving mad. For me, I usually do myself a favor and just use one from history. Trust me, when you've had three different systems with three different underlying assumptions turn into "Geez, this makes Stalin look like a Boy Scout," you start to appreciate how great a job history has done of bug-testing and shaking the major problems out of economics for us (not to say it's perfect yet but the systems we have now are fairly robust).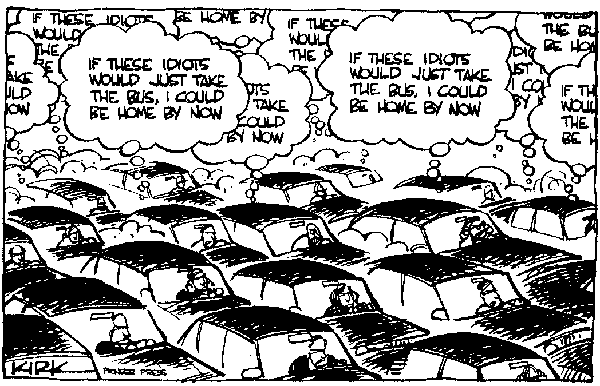 Yes, you will have to handle these situations in any system. You cannot ignore them if you want to write characters that people might actually understand. If you want to write about perfect angels, may I suggest LSD and starting your own religion?
Next week we'll go into a bit more detail about workable ways to come up with different social institutions (things like marriage, the family, religious institutions, and basic local government) and the kinds of questions you need to consider in order to determine if something is going to work out the way you want or if you're going to wind up with one of the aforementioned "Good Lord, even Stalin would consider this a bad idea" kind of situations.
— G.K.
Please follow and like us: