I mentioned this monster post in a comment at Sarah Hoyt's this weekend. Here it is. Grab something to drink because this one's a doozy, mes amis.
So, the Hugo voting period ended and the winners will be announced soon. There's been the predictable resurgence in Puppy-related topics recently with the mainstream press parroting the press releases from Tor et alia to the effect that the Puppies and those of us who think they have a point are evil, racist, sexist, homophobic, hateful people who want to build new Dachaus and gulags in order to ensure that only white heterosexual men can own property while the rest of the world is enslaved to them. Those of us who know better, of course, just roll our eyes and wonder why we're always the ones being accused of planning to build the concentration camps and gulags while the ideologues the Puppy-kickers uphold as being morally superior seem to be the ones who manage to actually have such things turn up in their back yards.
…but I digress.
For decades, there have been award ceremonies that attempt to showcase "the best" works in a genre. The Hugos, once upon a time, (arguably) were the premiere award for science fiction works. However, back in the days when the Hugo was a worthwhile award, the voting pool for the award was much larger, making it much less susceptible to industry or pool capture. WorldCon attendance would have been much higher as well and overall membership (even non-attending) would have been higher. But, over time, the publishing industry captured WorldCon and the Hugos which turned them from a fan award into a marketing stunt.
Don't get me wrong — the bylaws and the rules are clear. No, what happened is very subtle. It probably started back in the late 1970s to mid 1980s at the earliest, early 1990s at the latest. The houses themselves were being taken over by liberal art majors who, having grown up steeped in the mythos of "the men who took down Nixon," came into the publishing world with the same zeal to change the world instead of to help find great stories that people wanted to buy. Factor in the rage many of them had felt throughout the 1980s over Reagan's cowboy diplomacy, his Brandenburg Gate speech where he had the audacity to demand that the morally superior USSR tear down the Berlin Wall, the cognitive dissonance that they felt when the Eastern Bloc collapsed and the USSR voted itself out of existence…and these were hammers desperately in search of a nail. The publishing world was just that nail.
They honed in on science fiction and fantasy specifically because it was future-oriented. Also, because it didn't require a lot of experience in scholarship or other fields already (try getting into biographies or academic publishing with just a degree in English). Ideologically, they'd already begun taking over a lot of other places — schools, colleges, the art world, film, television, music — so publishing was just the next step.
Now, this wasn't some organized take over with a great conspiracy where a secret cabal issued diktats — I'm not a tin-foil hatter. It was a long-term underlying trend that was baked into socialism and progressive philosophy.
So, once they'd gotten into the top spots of the big houses like Tor and the fantasy/sci-fi imprints of the other big six, they started making it difficult for anyone outside of their social circles to work there which slowly ensured that agents pushing authors whose politics differed would go nowhere. The stories became homogenized as well, following a set formula with characters that were uniform, uni-dimensional, predictable, and uninteresting. Readers revolted and stopped attending the conventions. But the publishers kept going to the conventions and kept sending their star authors (which dragged out some fans) which led to…the conventions being captured.
Which is what happened to WorldCon and the Hugos. The Hugos aren't a fan award these days. They haven't been for the better part of nearly thirty years now. They're a publisher award because it's been the publishers who were controlling the voter pool because the voter pool was less than 1000 people. Of course they were in political lockstep and of course they were pissed off when Correia and the rest of us Puppies came in and proved it.
But now on to the real problem. That's right everyone — 700 words to get to the point of the post. We've been accused of destroying the Hugos and we've accused the others of destroying them. However, the real problem is CATEGORY ERROR — we've never really defined what the problem is. Oh, we think we have. We've intuitively got a grasp of what it is. We agree that there is a problem. But have we defined it? No. Not so much.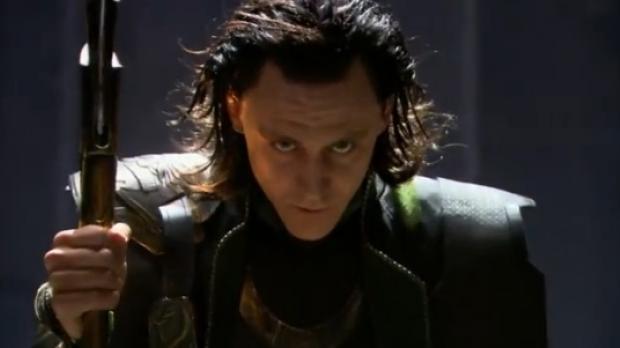 Category Error — having stated or defined a problem so poorly that it becomes impossible to solve that problem, through dialectic or any other means. Also, not quite as cool as Loki's Wager but still a good excuse to run a graphic with Tom Hiddleston, yo
So, what is the actual problem? The actual problem is that what the Hugos were created to recognize no longer exists. Back when the Hugos and WorldCon first started, an avid reader could go through every sci-fi book published in a year. But these days, "science fiction" is a massive genre that has spawned dozens of child/sub genres. It's the same story in the fantasy world. And the publishers and the folks who captured the Hugos over the past few decades represent a tiny sliver of the fanbase and readership — the sliver that aspire more towards the once academic, avant-garde literary-chic style of writing. This group is also incredibly active and activist which is why they have a tendency to take over many other conventions and force out groups they dislike (which is why the Honey Badger Brigade got shut out and nearly arrested for showing up at Calgary Comic Con).
The WorldCon/Hugo by-laws make it very difficult to change and recognize the new reality and…well…doing so would cost the publishers and the lit-chic folks their powerbase. Therefore, if those of us on the Puppy-side want to really fix this and have an award that is meaningful, durable, not subject to capture by one group or another, and represents the best works without showing the divide between works that sell well and works that win awards that the Hugos have shown in recent years, then we have our work cut out for us. The first thing we have to do is actually start defining stuff. I'll expand on this further in later entries but for now, here are some of the child-genres I've noticed in science fiction and fantasy that we should consider:
Science Fiction:
Space Opera
Dystopian
Cyber
Military
Zombie Apocalypse
Superhero
Hard sci-fi
-Physics
-Chemistry
-Biology
-Astronomy
-Space Exploration
Post-Apocalyptic
Medical
Literary
Expanded Canon
-Star Trek novels
-Star Wars novels
-Halo book
-StarCraft books
-Halflife books
-Dune novels
-Doctor Who novles
-The X-Files books
-Batman comics
-Marvel: The Avengers comics
Fantasy:
High Fantasy
Epic Fantasy
Swords-and-Sorcery
Nordic
Shamanistic
Native American
Medieval
Urban
Dark
Surreal
Dystopian
Superhero
Romance
Literary
Expanded Canon
-Warcraft novels
-World of Warcraft novels
-Diablo novels
-Legend of Zelda comics
-Thor: The Dark World comics
-Doctor Who novels
Look, the simple fact of the matter is that our genres are growing and this is a good thing. We need to define the child/sub genres and start expanding awards to include them. And, we may need to give up on the idea of there ever being a single "best science fiction for the year" award ever again. It's become a bit like trying to decide which vehicle is the best for a given year these days. Yes, some are objectively better than others but when you've got so many doing so many different things… it's difficult to say "this is the best OVERALL" without actually defining what in the name of Issac Asimov you're talking about.
Category error, guys. Let's start fixing it, shall we?
— G.K.
Please follow and like us: