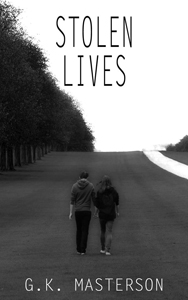 What would you do if you woke up to find your entire past missing with only your name and a few vague hints to tell you who you are? Would you try to regain what was lost or would you try to start over? How would you handle having your very life stolen from you?
Who are you, really? Who would you be if your memories, your identity, and your life were taken away from you, leaving you a bare, blank slate?
Matt Tyler no longer remembers who he was. His life prior to waking up at the Farm might well have never been lived. Was he married? Did he have children? And what of these strange dreams he has? Gwen Marshall no longer recalls her life but she knows that something is missing. She struggles to regain her memories and her identity, determined to fight her way free of the haze — even if it kills her. Together, Matt and Gwen make their way through this strange, new world, following their dreams and the vague hints that offer tantalizing glimpses of who they were and who they might become…
Available now at Amazon.com.
Praise for Stolen Lives
"A fundamental thesis on free will. Very, very well done." Denis Fitzpatrick, This Mirror in Me.
"Stolen Lives is a mystery full of suspense and action. Masterson sprinkles in some romance, too. The plot, though not original, is handled with finesse. The pace is a bit sluggish at the start, but picks up as the story unfolds. The characters are solid and moral and likable, a rare trifecta in today's novels… Overall, the story is a good read. And, at 213 pages, the length is just right for bedtime or lunchtime, or for a leisurely weekend read." — Helen Burroughs